The fire disaster that occurred at an Islamic school outside the Liberian capital9 killed at least 28 people, 26 which were Islamic students and 2 teachers and at the same time the fire destroyed the student's dormitory, school building and a mosque.
Hundreds of grief-stricken people stood in shock as ambulances took away the bodies. Others wailed and wept as the police pushed back a curious, surging crowd. The Liberian president, George Weah, visited the scene.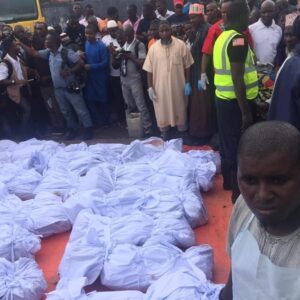 The fire, which started around midnight from the mosque, gutted a dormitory and school building where students slept about seven miles east of Monrovia. Only the three persons escaped.
Cry Respond Foundation (CRF) is presently seeking financial assistance of US$450,000.00 to assist in the re-construction of the institution's learning facilities (16 class rooms school building, dormitory and mosque) that got burnt during the fire incident.
The majority of Liberians are Muslims, and are strongly fighting to ensure to growth of Islamic education in Liberia.
Rescuers in white masks and surgical gloves carried the children's bodies in bags from the burned-out building as crowds of people and relatives gathered outside. Cry Respond Foundation (CRF) was then informed and without delay got involved in encouraging the school authorities and parents of the victims to have strength despite the pain of losing their kids in such a manner.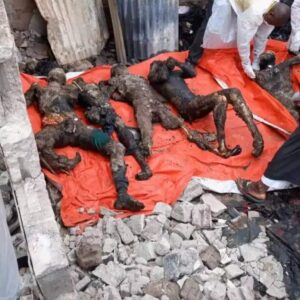 The is one of the deadliest fire incident in recent history of Liberia. One eyewitness was quoted by reporters as saying he heard huge of fire but couldn't get into the building because the only way leading inside was already blocked. Many Liberians at the fire scene on Wednesday morning wept and stood in shock as they watched the Liberia National Red Cross ambulances retrieve the children's bodies from the burnt dormitory. The victims were burnt beyond recognition.
We need your help to rebuild not just the physical structures but also the lives of the affected families and the community at large.
Nothing is too small and Nothing is too big,…..
Every form of aid is welcomed, …..financial or materia
To give to rebuild this precious Islamic school and the lives of the affected families, please

click here

.